This question was asked to the public in 14 countries in the Gapminder Misconception Study 2017 »
---
The question
How many of the world's 1-year-old children today have been vaccinated against some disease?
A: 20 percent
B: 50 percent
C: 80 percent
---
Correct answer is C. Eighty-eight percent of one-year-old children in the world today are vaccinated against some disease, according to WHO[1]. We rounded it down to 80 percent to avoid overstating progress.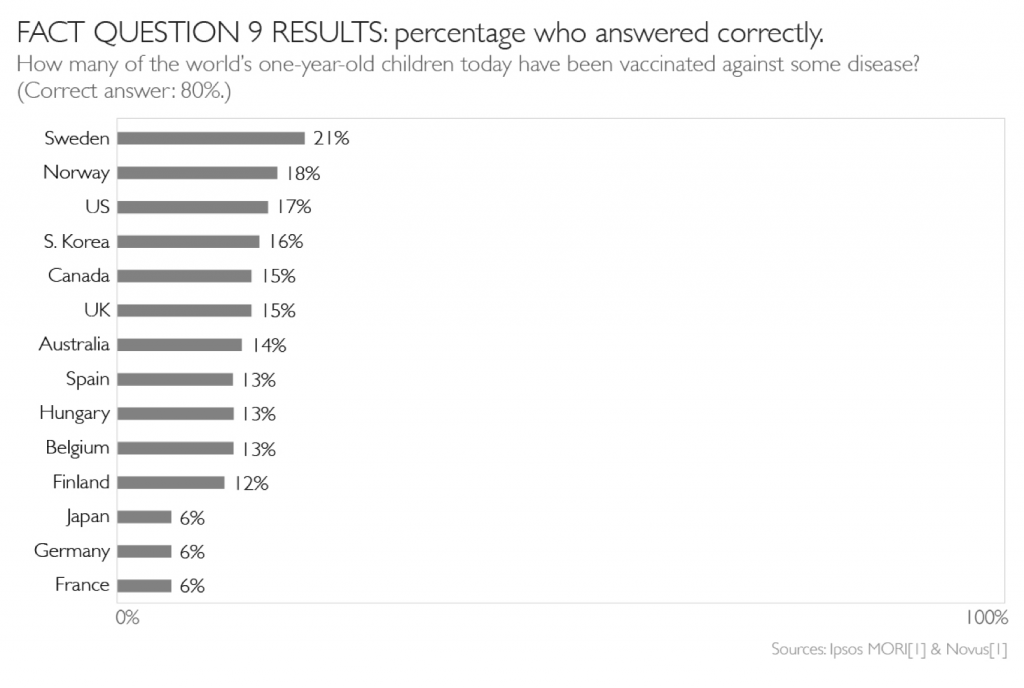 The question comes from Gapminder Test 2017, that 12 000 people in 14 countries took. Read more about the test here.
See the results from audiences at our lectures here. Take the test – available in several languages – here.
***
This page is under construction. We are working on it (and a lot of other pages too). If you need this particular page urgently, you can always drop us a line, and we might be able to squeeze it to the top of our prio list…
Contact us at [email protected].
Japanese: このページを含め、多くの出典ページは現在改稿中です。このページの情報がいますぐ知りたいという方は [email protected] までご連絡ください。